We design for amazing people
KREATION ARCHITECTS was founded by our Principal Architect, Mr. ZOHEB ALI KHAN. He has done his Architectural Degree from the renowned institution, Apeejay Institute of Technology School of Architecture & planning, Gr. Noida, Uttar Pradesh.
He believes "Architecture is a field where you can convert virtuality into reality."
Kreation Architects is a well known firm of young Architects situated at Noida, Sector 77.
Our services includes Architectural & Interior Projects with Eco-friendly green and VASTU oriented economical preference. We as post-modern Architects and having an unconventional thinking, will design your Project as per today requirement as well as your own liking.
Our firm provides all kinds of Architectural services in all major Architectural niche including, Residential, Commercial or Institutional, Hotels and others. We provide affordable services in Noida, Delhi & NCR and all over in India. KREATION ARCHITECTS has a capability to Design as per the desire of our Client. We deal in Residential, Farm houses, Villas, Group housings, Corporate offices, Institutional, Hospital, Hotels, Shopping malls, Banquets etc.
Our various achievements have been publishing by Architectural & Interior magazines and journals, like GREEN CONSTRUCTION+DESIGN, which is monthly published magazine.
KREATION ARCHITECTS is located in Sector 77, Noida. Where you can visit our firm to discuss about your dream project and we will determinedly do it.
We Assure you to give the Best possible design and outcome for your Project.
In Media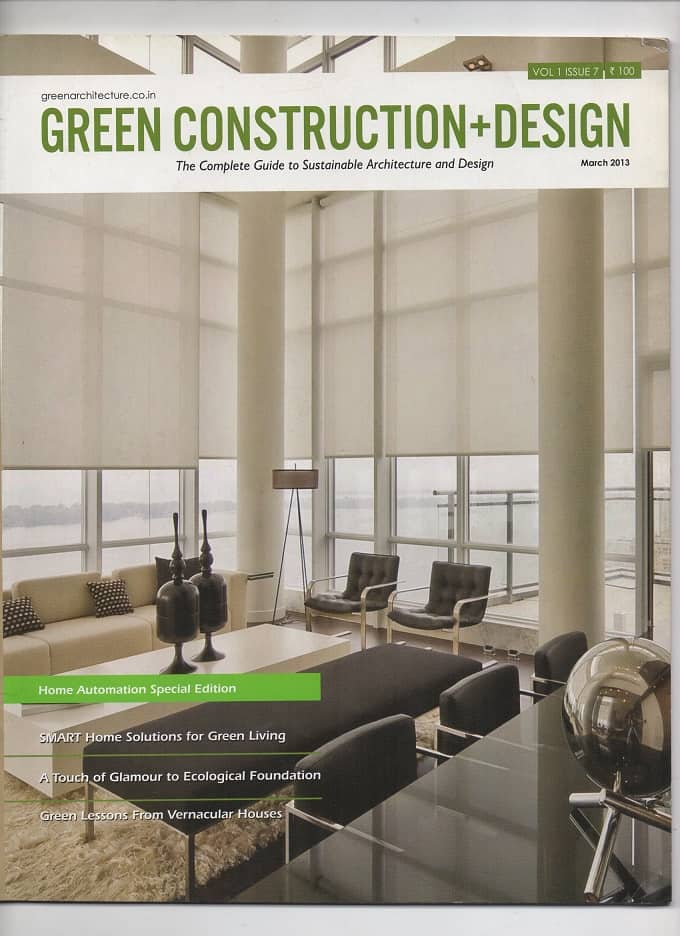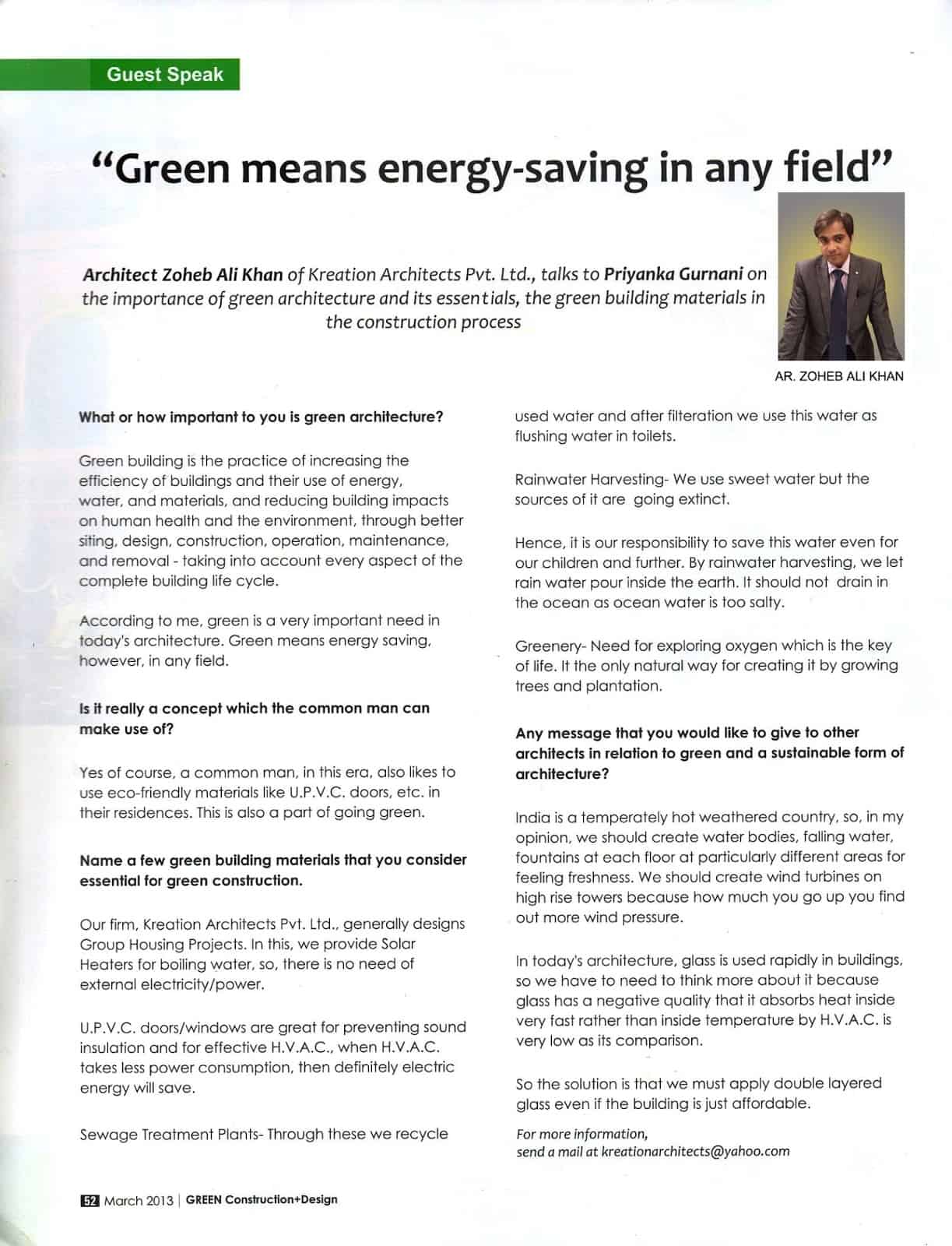 The Minds behind Kreation Architects
Our Team
Meet the minds behind Kreation Architects. We are a team of Young Architects and Interior Designers who have emerged from the best institutions. Our team is dedicated to give our Clients the creative ecstasy that dream of and can afford easily.